Course: COMP6341- Multimedia and Human Computer Interaction
Project name "Chemical Escape"
Google Drive link of project files: https://drive.google.com/open?id=19ZWN71fqUXoNSij5BZ0IM-awEOumCvQU
(Contains Construct 2 files and documentation)
Members:
Arkaan Nofarditya Ashadi (

2101718425)

Fiolisya Faustine Ambadar  (

2101704615)

William Raharja (2101731351)
Images of game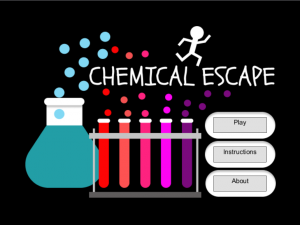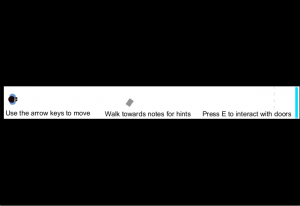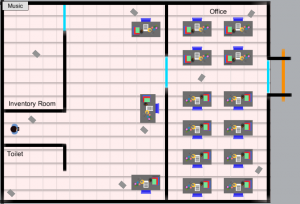 The game is an escape game where the player will need to exit the final room to win the game. At the beginning of the game there is a tutorial to show the player how to play the game. The game will have chemistry related questions or hints that will be spread through out the game.
The controls available to the player are mouse controls, since there will be buttons the player will have to interact with in the game, and as for the keyboard the player can move with the arrow keys and interact with the "E" key.
Contributions:
Arkaan

Made most of the layouts and event sheets for the game
Made the tutorial and level 1 of the game
Added events for level 2
Debug

Fiolisya

Gathering or making resources (Images or audio)
Made the textures for the sprites and background of the game
Searched for free to use audio for the game

William

Designed the layout for level 2
Made questions for level 2
Made the documentation
The resources made:
Sprite textures
Background textures
The resources used from the internet: